24-Hour Fitness Facility
Guests will find everything required for a complete and satisfying workout in the hotel's impeccable Athletic Club. Located on the 7th floor, guests have access to the following equipment:
• 6 Treadmills
• 3 Eliptical Machines
• 3 Bikes
• 1 StairMaster
• 12 Assorted Strength Training Circuit Machines by TechnoGym
• Free Weights
Guests may access the Athletic Club with their room key at any hour of the day. Locker rooms furnished with personal lockers, towels and amenities.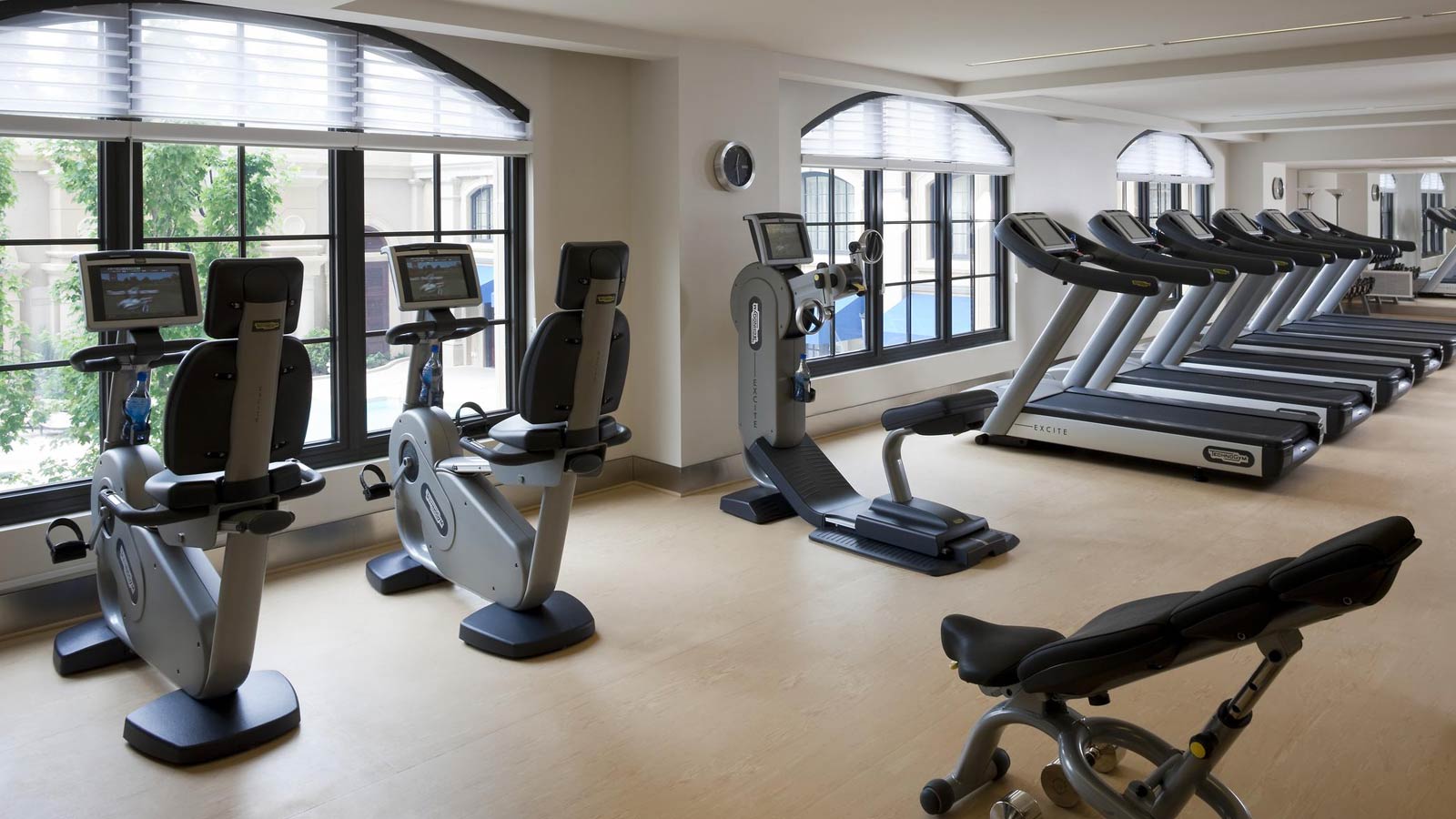 For an superior fitness experience, The St. Regis Atlanta is pleased to offer guests personal training and fitness classes by Jake Burkhardt.
For over three decades Jake Burkhardt has been a highly competitive athlete. He began in high school and division-I college football. Jake then turned to rugby football where he had the good fortune to play internationally, for several years, as a member of the United States team. Jake received a bachelor's degree in education and holds two certifications with distinction from the National Strength and Conditioning Association. The NSCA certification is one of the highest recognized certifications in sports performance and fitness. Jake has received training and certification in many specialty areas, including:
Weight Loss and Nutrition Management
Exercise and Resting Metabolic Assessments
Advanced Cardiovascular Program Design
Sports Performance Enhancement
Flexibility Assessment and Program Design
Exercise Programs for Persons with Chronic Diseases and Disabilities
Group and Team Training
To arrange a personal training or fitness session, please contact a member of our Butler staff at The St. Regis Atlanta. 404.563.7900
We ask that Fitness Center guests be at least 16 years of age.
Fitness Equipment: TechnoGym
Fitness Room: Yes
Free Weights: Yes
Personal Training: Yes
Hours: 24 Hours
Phone: (404) 563-7900