Atlanta Ice Skating at The St. Regis
The Astor Holiday Ice Skating Rink harkens back to the elegant era of the distinguished Astor family who founded the flagship St. Regis New York in 1904.
Under the warm glow of twinkling lights, glide around the exquisite ice rink to sounds of holiday melodies and enjoy seasonal favorites including hot cocoa and s'mores.
Reservations are recommended. Please call The St. Regis Atlanta Holiday Desk at (404) 563-7797 for reservations and more information.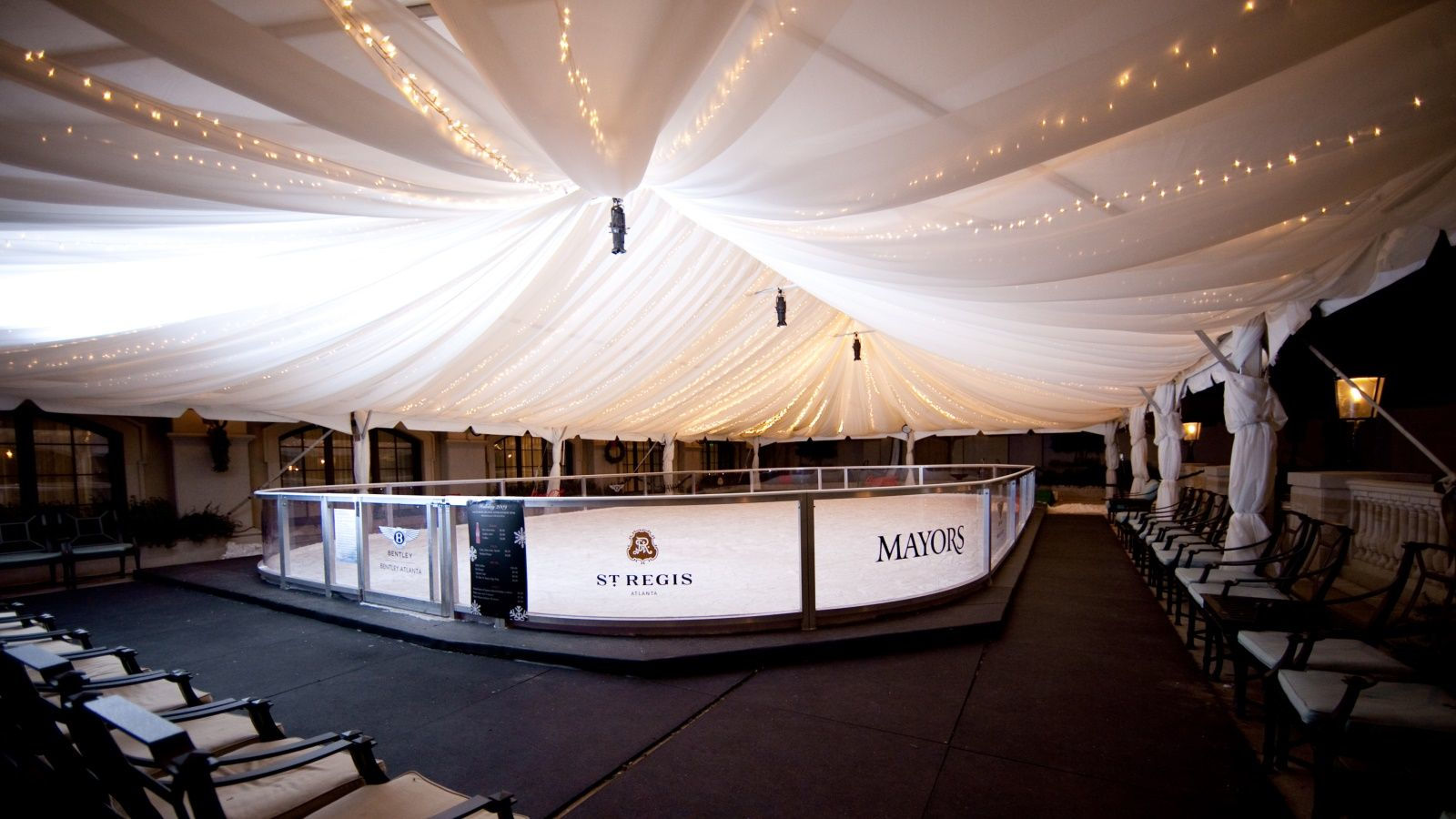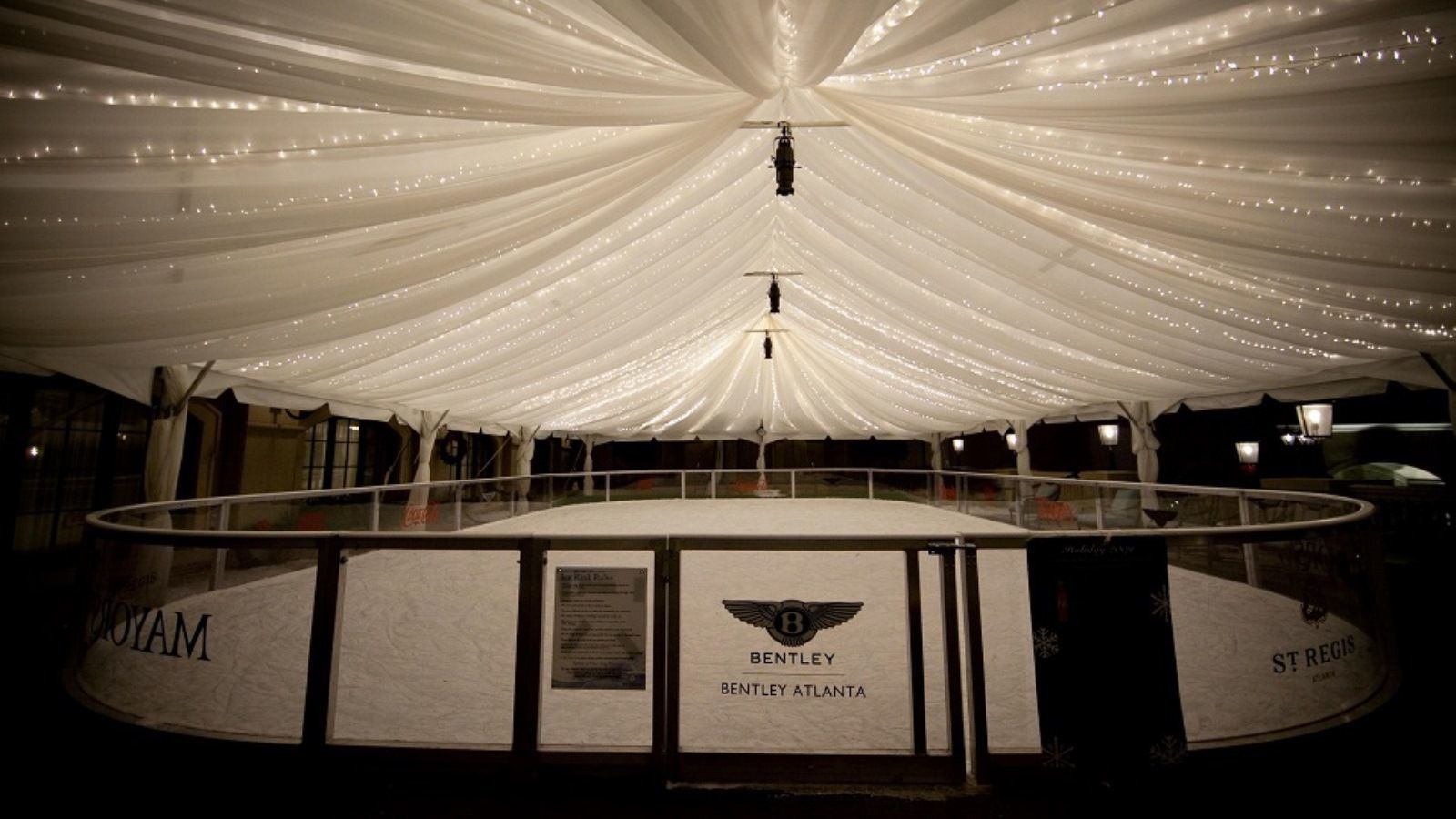 Dates
November 19 - 20
November 24 - 27
December 1 - 4
December 8 - 11
December 15 - January 1
Pricing
Adults, $30 per hour
Children, $18 per hour
*Service charge: 22%
Hours
Thursday - Friday: 12:00PM - 8:00PM
Saturday and Sunday: 10:00AM - 8:00PM
Special Hours
December 19 - 24: 9:00AM - 8:00PM
Christmas Day: 11:00AM - 5:00PM
December 26 - January 1: 12:00PM - 8:00PM
Last skate reservation will be 8:00PM
*Rink closes at 8:30PM
Group Outings for Adults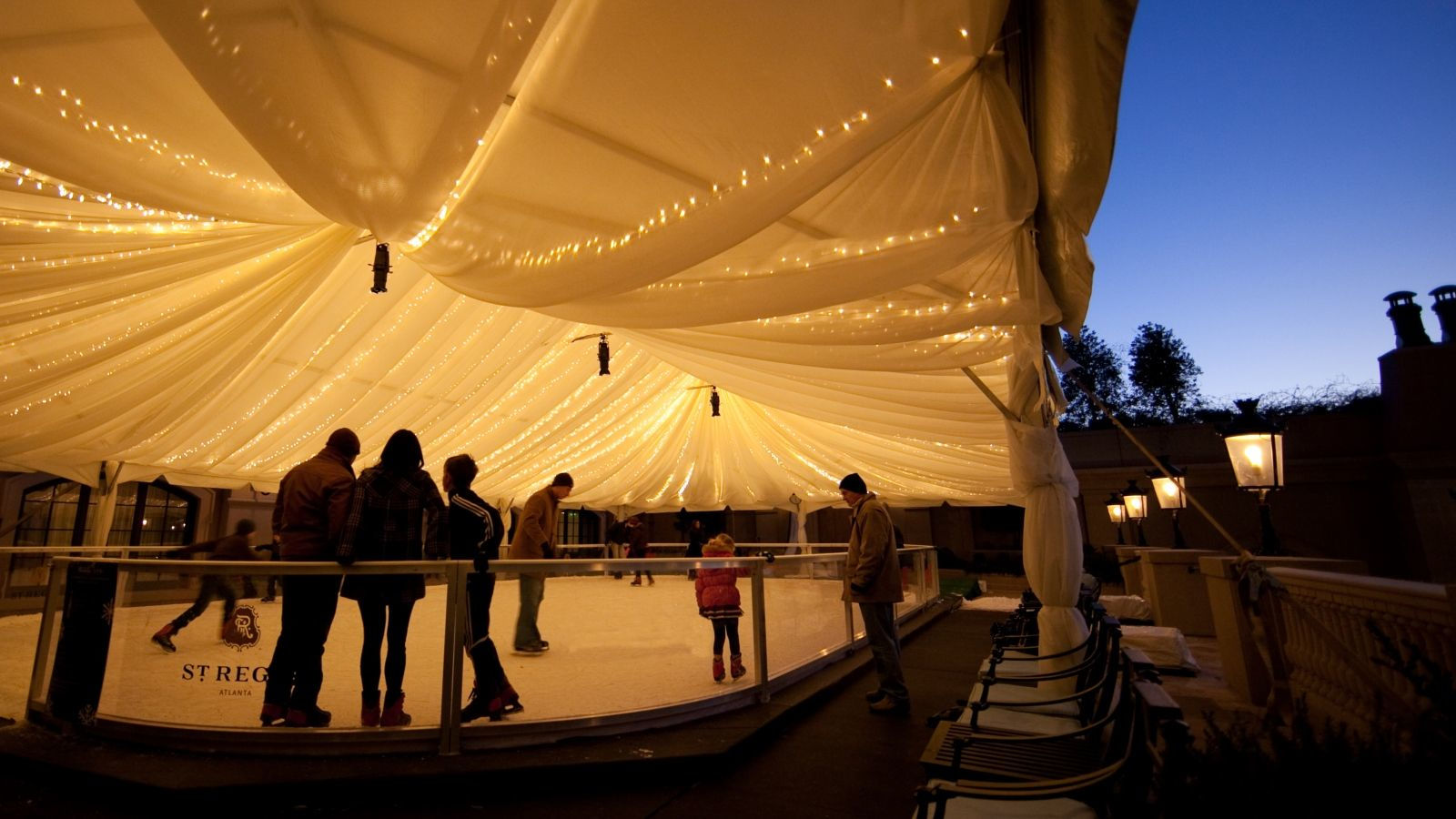 Begin a new tradition and celebrate the season with your colleagues, friends or family! The unique, luxury Atlanta ice skating rink at The St. Regis Atlanta provides an intimate setting for team building, recognizing achievement or unique social gatherings.
Group outings for 20 or more are available for those who want exclusive use of the Astor Holiday Rink to enjoy with friends or to host a spirited office party. Private group experiences are available on weekdays from noon to 9:00PM for $60 per adult, which includes admission for one hour and complimentary skate rental.
For information on booking the rink, contact Jamila Lee at (404) 563-7922
*There is an $800 food and beverage minimum for all ice skating group events
*Service charge: 22%
Children's Atlanta Ice Skating Parties
Fulfill your child's winter wonderland fantasy, ice skating in Atlanta, with a private party on The Astor Holiday Rink! Children's Skating Parties include one-hour rink admission and skate rentals. Exclusive use of the rink is available for parties of 20 or more, and can be booked on weekdays from noon to 6:00PM for $40 per child.
Bespoke birthday cakes or Santa Claus appearances are also available upon request.
For reservations, please call The St. Regis Atlanta Holiday Desk at (404) 563-7797.
*There is an $800 food and beverage minimum for all ice skating group events
*Service charge: 22%